Property Management Software that helps in managing and maintaining your properties. For a 14-Day Free Trial, click here!
Property Management Software - Job Card Management Software for the Property Management industry
How Eworks Manager's Job Card Management Software can help your company in the Property Management field?
If you own a business in the property management industry, it can be tricky trying to arrange everything your business requires to operate smoothly; especially if you are overseeing multiple properties. What you need to take charge is Property Management Software. This application will help you improve the way you do business, promoting efficiency and streamlining all company processes.
With our leading Job Card Management Software, you are in charge of your property management company. We provide a complete Job Card Management Software which is available from your office and via our Mobile App. Both are designed for Property Management companies and other service and trade businesses.
Manage and schedule your preventative maintenance with recurring tasks
Create Recurring Jobs for customers who need your services repeatedly. For example, when air conditioners need maintaining every few months. Create tasks and set recurrence rules specific to your needs; this automatically creates the appointments in the system, be it daily, weekly, or monthly.
Set up and monitor your recurring preventative maintenance against clients and assets.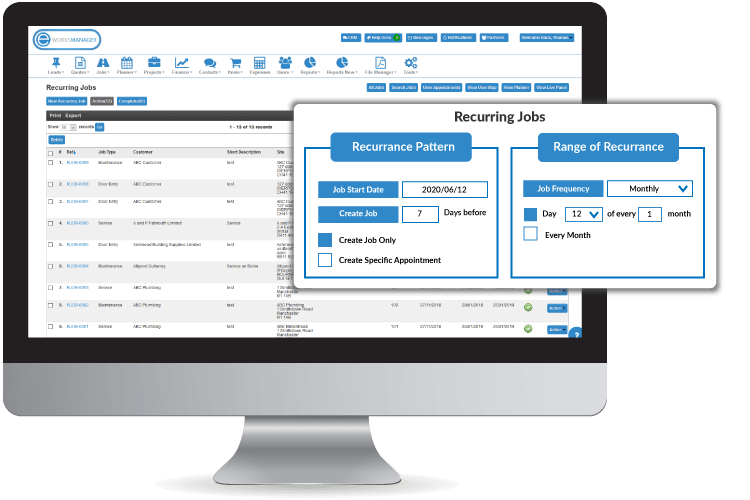 Keep track of which contractors or sub-contractors acted on your properties with our sub-contractor plugin
Eworks Manager can aid contractors with our contractor plugin!
Instead of creating your sub-contractors as users, we have an option available where you can create an unlimited number of sub-contractors in the software and send the appointment information via email.
Contractors can accept and approve the tasks assigned to them.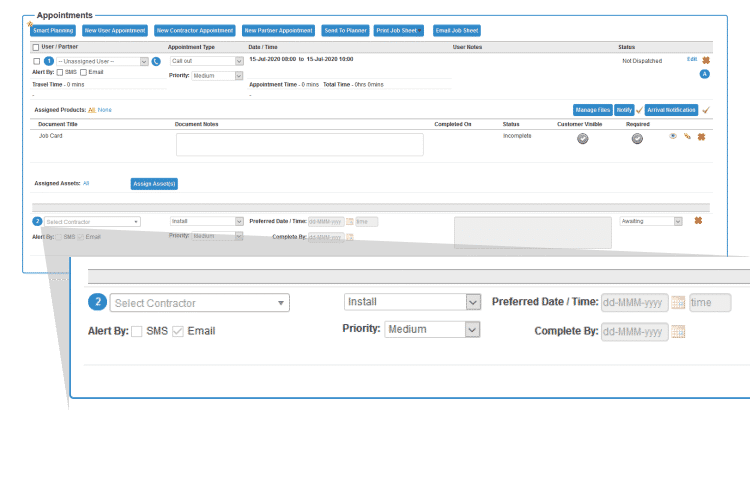 Allow tenants to log call-outs from the customer portal
When you provide your tenants access to the customer login portal, they can ask for quotes, create new tasks and view the progress of their existing tasks. They are also able to see and add notes made within the CRM Software, simplifying the relationship between you and your tenants. You can enable this plugin for each customer separately, and have unlimited free customer logins!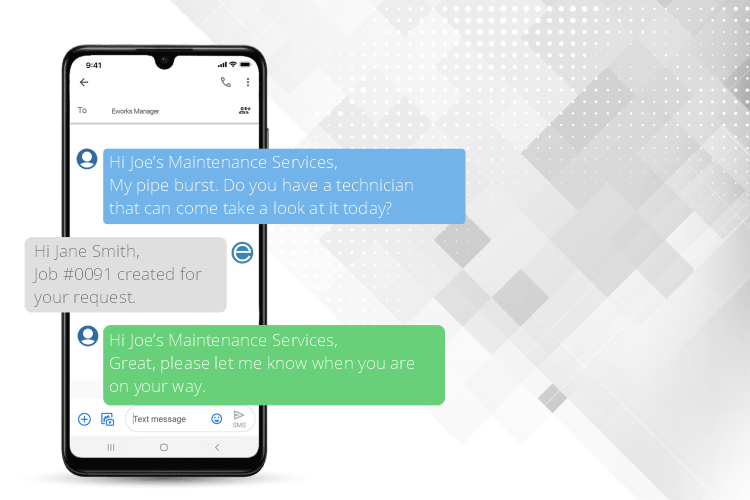 Manage Assets attached to your real-estate and properties with our Asset Management portal
Create, manage and maintain regular and emergency tasks on your properties, invoice against assets, generate recurring invoices and maintenance services.
Keep track of your in-house assets, such as tools, machinery, vehicles and your customer assets. This involves anything from geysers to air conditioners and any other equipment given to a customer that may require servicing.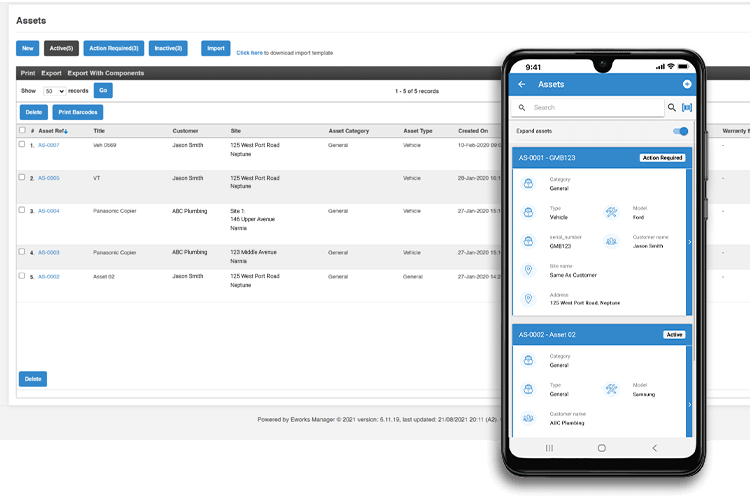 Manage progress invoices on projects
Tasks attached to a Project can be invoiced for the entire project or invoiced individually. Eworks Managers Project Scheduling Software allows you to view all the appointments for a project, monitor the progress made on each task and send invoices using the project card.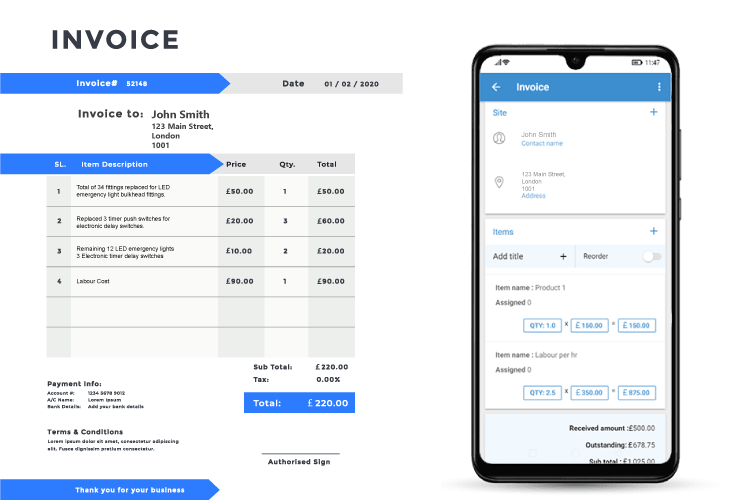 Keep a record of all expenses and identify problem sites
Assign your expenses to your tasks. You can report and manage staff payments while out on the job, for example, fuel allowance or receipts for new inventory.
Create non-billable or billable costs, ensuring you record every expense for when you may need it. You can track of all your staff and sub-contractors expenses and keep a history on the system, so you know what your business is paying out.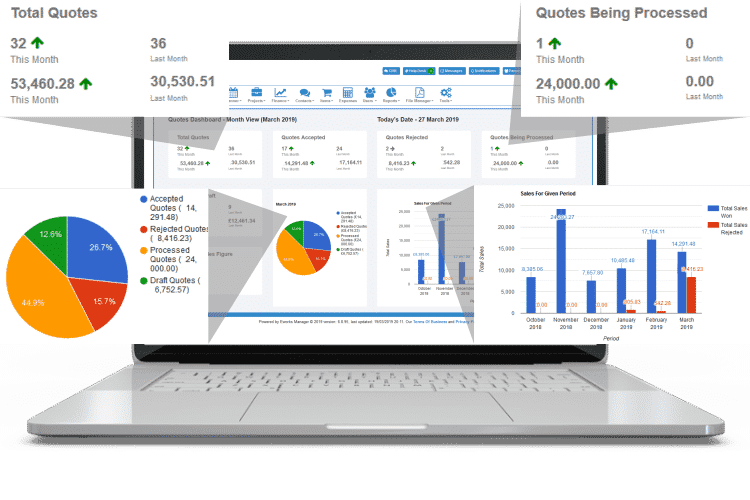 New Job Approval Methods!
Get your field workers to follow social distancing practices by using our latest features when getting jobs approved by your clients.
Property Management Software FAQs
1How will Property Management Software benefit my business?
Our
Property Management Software
will streamline every procedure within your company. The software is comprised of everything you may need, from sending quotes to scheduling tasks, tracking your mobile workers, and invoicing. Our software is intended for the service industry and is available on any mobile device, via our Mobile App.
2What can I do with Property Management Software?
Log jobs or create job cards from the system or app and attach tasks to projects or multiple trade tasks. Our Staff Planning Software offers a virtual whiteboard that allows you to see all your diarised jobs.
3Does Property Management Software improve efficiency?
Our Job Card Management Software was created to enhance the performance of your entire business, for you and your team. The most beneficial plugin in our system helps you take your business paperless. The software is available on our cloud-based Admin System, which is generally used by admin staff, and the Mobile App, which was created with your team of mobile workers in mind. The Mobile App allows field staff to create tasks, send quotes, and more. Everything is recorded within one system, allowing field workers to spend more time concentrating on the task at hand.
4How will Property Management Software benefit my workers?
Your field staff can spend more time doing their work rather than completing admin tasks. Our Mobile App takes the paperwork out of the field and automates time tracking while keeping the office informed on the status of each task in real-time.