Our Electrical Contractor Software offers a range of features to help you manage your business, including job management, live tracking, quoting and route planning. But did you know that you can use our software to implement social distancing measures to keep your team safe on-site? Our new Job Approval Features make it easier for your electrical technicians to get contactless approval from clients. Take a look at the three new Job Approval Methods we've introduced.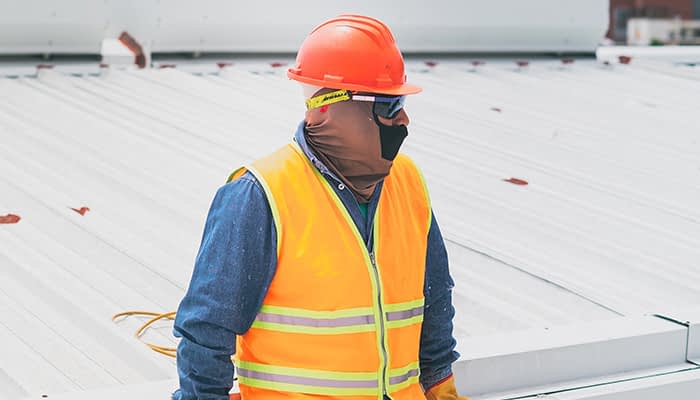 SMS Approval Method

With our new SMS Approval Method, your technician can send an SMS text message with an approval link to your customer while they're on-site. The message is sent instantly to the customer - all they need to do is click the link to view the job details and give their approval. Once approved, the customer will receive a confirmation message. This approval method is ideal for both technicians and customers with busy schedules and limited time for approvals.




Audio Approval Method

We've developed an Audio Approval Method that lets customers verbally share job approval with your team. Using our Mobile App, your electricians can record up to 10 seconds of audio, which will be uploaded to the job card as an attachment. Once the audio file is on our system, you can access it at any time and from any device. Your technicians will save time on the job, and your customers will appreciate the efficiency of this method too.




Email Approval Method

Customers can also approve jobs safely via mail with our Email Approval Method. Once your technician has completed a job, they can send the approval email to the customer, which includes all job details and a link that lets them approve the job online. This approval method is ideal for customers in the office who have access to their mails, and all your technician needs is access to our Mobile App on their device.

---

Good News for your Electrical Company: you can access even more features that limit physical contact with our Electrical Contractor Software.

Our three approval methods make it easy to promote social distancing on the job, but our software also includes other features that reduce physical contact in the field:




Mobile Questionnaires

With Mobile Questionnaires, you can ensure that every electrician is social distancing and following safety guidelines with daily questionnaires.




Document Management App

Reduce the risk of your electricians contracting or spreading COVID-19 with our Document Management App. You can upload all your documents and create digital copies your team can access via our Mobile App. If they're working in a remote area or don't have mobile data, they'll still be able to access the documents attached to each job.




Alert customers before your technicians arrive.

Before your technician arrives at their next job, you can send an alert via our SLA Management Software to your customer to let them know they're on their way - this will give them time to sanitize the worksite before your technician arrives.


Our Electrical Contractor Software makes it easy to keep your mobile technicians safe. For more info about Eworks Manager, book a demo with our team or sign up for a free trial.