Hotel Maintenance Software that helps you manage your assets and recurring maintenance jobs. For a 14-Day Free Trial, click here!
Hotel Maintenance Software - Job Card Management Software for the Hospitality industry
How can we help your business in the Hotel Maintenance field?
With our leading Hotel Maintenance Software, you call the shots with your Hospitality Maintenance business. We offer an all-in-one package which can be used in the office and via our Mobile App. Our software is built, especially for Hospitality businesses and other service businesses. Our app allows field workers to complete and sign off their tasks. You can also track the performance and status of each task; whether they're on-route or on-site, you can see your diarised appointments all from within one system.
Hotel Expense Management Software
Tasks can be attached to a maintenance project, after which they can be invoiced separately or as a whole project. Using our Project Scheduling Software, you can view all the tasks assigned to a project, track the progress for each task and deliver invoices using the project card.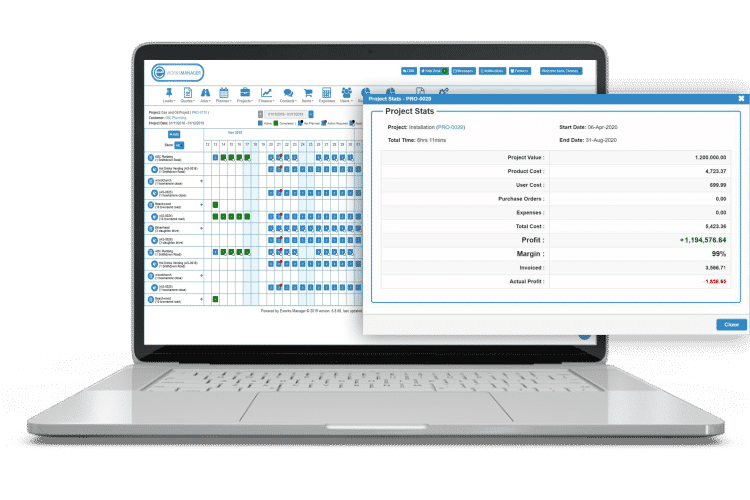 Hotel Preventive Maintenance Software
Routine maintenance jobs can be created for assets that require maintenance services regularly. Create a task within our Job Card Management Software, set a replication rule that meets your needs, and our system will automatically produce the appointments for you, whether it be daily, weekly, or monthly routine. Set up and monitor recurring maintenance tasks against customers and assets.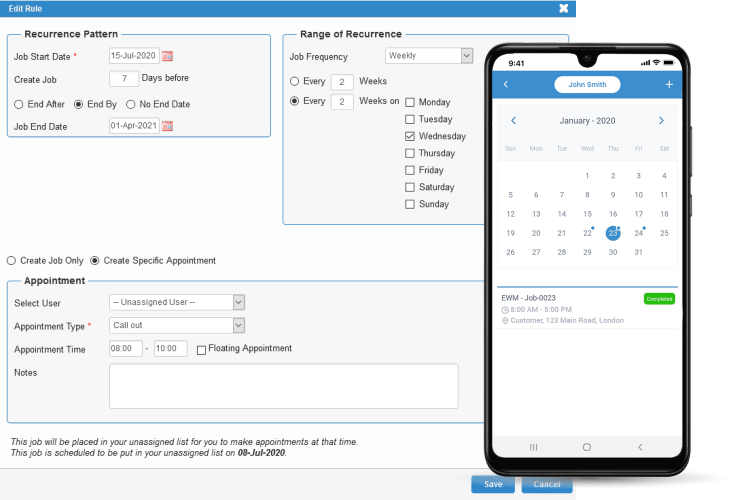 Track your sub-contractors and which tasks they worked on
Eworks Manager can help contractors with our contractor feature!
Instead of creating sub-contractors as users, we offer a package where you can add an unlimited amount of contractors in the system and send task information via email.
Contractors can accept and approve the work allotted to them.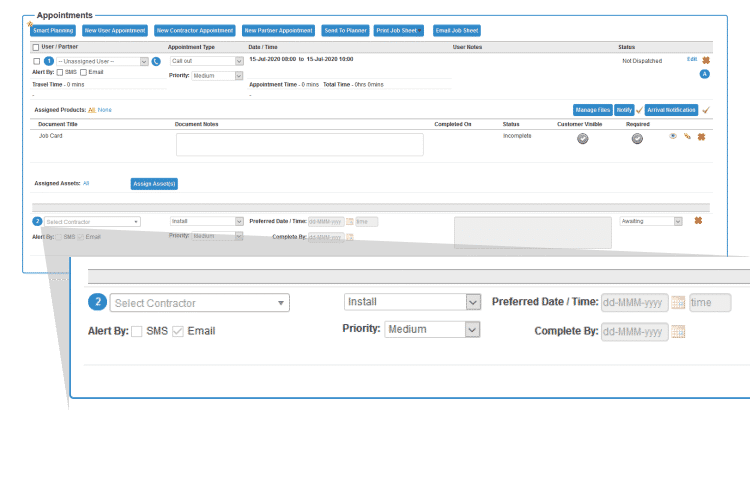 Track your workers using live or vehicle tracking
Eworks Manager offers Vehicle and Live Mobile Tracking features. These tracking features let you see the active location of field workers and receive automated updates of their jobs.
Our Live Mobile Tracking option traces your employees' devices while in the field. You can recognise which place your staff are at and how long they spend on-site. You can easily track the worker nearest to any reactive tasks that may come in.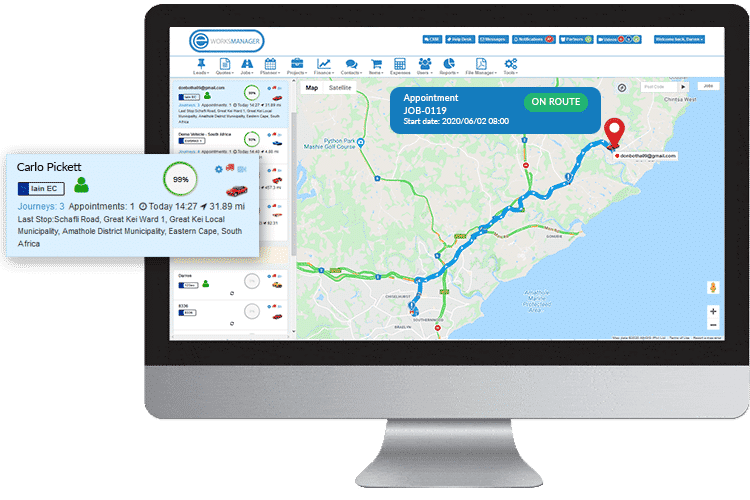 New Job Approval Methods!
Get your field workers to follow social distancing practices by using our latest features when getting appointments approved by your clients.
Maintenance Software FAQs
1How will Hotel Maintenance Management Software benefit my company??
Our
Hotel Maintenance Software
will help you streamline each aspect of your business. Our system includes everything you need to operate your business, from sending quotes to assigning appointments, tracking your workers and invoicing. Our software was developed with the service industry in mind and can be reached on any mobile device, via our Mobile App.
2How will Hotel Management Software benefit my workers?
Instead of spending the whole day completing admin work, your field workers will be able to spend time doing their work. Our Mobile App removes paperwork from the field and automates time tracking while keeping the office informed on the status of tasks in real-time.
3What can I do with Hotel Management Software?
Create jobs or job cards from the Admin System or app. Tasks can be grouped within projects or have them assigned to multiple trade tasks. Our Staff Planning Software includes a virtual whiteboard that lets you see all your diarised appointments.
4Does Maintenance Software improve efficiency?
Eworks Manager's Job Card Management Software was created to strengthen the efficiency of your whole company and streamline every process, for you and your staff. One of the most useful plugins in our system is designed to help your business go paperless. The software is accessible on the Admin System, which is generally utilised by your office staff, and the Mobile App, which was created with your team of field workers in mind. The Mobile App allows field workers to capture tasks, send quotes, and more. With all your data being captured within one piece of software, they can spend more time concentrating on their current task.