Eworks Manager's Landscaping Work Order Software is an all-in-one management solution designed to streamline everything you do, from scheduling to route management to invoicing and so much more. Eworks Manager can help you organise and grow your landscaping business with its Landscape Management Software.
---
Equip your Team with Eworks Manager's Landscaping Work Order Software and Make your Landscaping Business More Profitable and Customer-Friendly
Create Recurring Jobs
Our Landscape Management Software allows you to create and manage recurring jobs. You can set your appointments to recur daily, weekly, or monthly. Once you have created a recurring job, our system automatically creates jobs for you based on the recurrence rule that you selected while creating the recurring appointment. This helps you to save time that can be utilised in other important tasks.
Manage your Jobs Easily
Job Card Management Software of Eworks Manager lets you manage your jobs smartly and efficiently. You can easily assign jobs to your workers by using the drag and drop functionality. You do not need to manage your business operations from different places, as our system allows you to manage everything from a single platform. You can easily track your field workers and your jobs through our system.
Minimise Fuel Costs and Save your Time
You can cut off unnecessary expenses and plan economical schedules for your business by switching to Eworks Manager's Landscaping Work Order Software. With our Smart Planning feature, you can assign jobs to your workers smartly. You can easily find out where your worker is at a particular moment to easily minimise fuel costs by assigning a new job to the worker nearest to the job site.
Our system allows you to manage your business efficiently by helping you plan your jobs economically. Our Auto Planning feature automatically plans jobs for you, helping you save time.
Track your Costs and Purchases in Real-Time
The Purchase Order Software feature of our landscaping work order software lets you manage your budget efficiently by allowing you to do real-time job costing. You can easily calculate the costs of your tasks through our Pre-Costing functions. Your mobile workers can use our Mobile App to create and manage purchase orders. Our system also allows you to track and monitor your team, helping you run your business smoothly.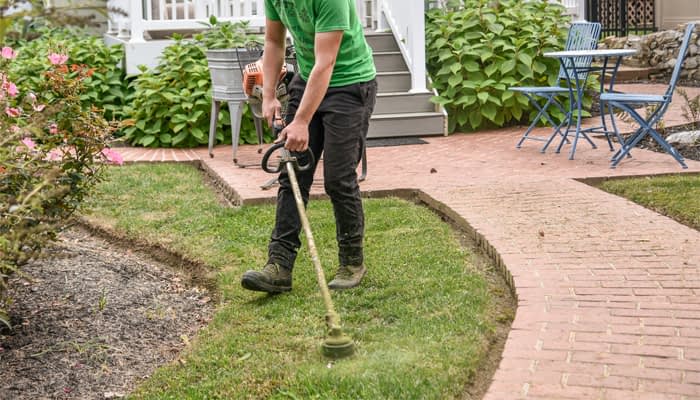 No Signal, No Problem
Our Offline Task Management Software supports full offline mode, so it lets you work even in those areas where there is no signal. Our software lets you streamline your entire workflow by allowing your workers to continue their work even when they are offline due to signal problems.
As soon as your worker comes online, the data stored in the app while he was offline will be automatically posted back to the office. This helps your workers complete their assigned jobs on time, reducing the chances of missed deadlines.
Fill Out Forms and Store your Documents Digitally
Eworks Manager's Landscape Management Software helps you to wave goodbye to manual methods by allowing you to fill out your forms and store your documents digitally on our document management app. Our software also allows you to digitise important documents that need to be present in the system. If you want to send some documents to your customer, you can easily do it via email.
Generate Error-Free Invoices
You can use our Mobile App or our cloud-based Admin System to create and manage your invoices. You can view your invoices' status and see how many of them have been paid and how many are still pending by using our Invoicing Reports feature. Eworks Manager integrates with SAGE One, Xero, and QuickBooks accounting software to ensure the smooth running of your business.
---
Try our Landscaping Work Order Software for a 14-day free trial.