Building Management Software that helps you manage your teams, jobs and projects. For a 14-Day Free Trial, click here!
Building Management Software - Job Card Management Software for the Building Industry
How can Eworks Manager's Building Management Software help your business?
Working to a schedule is essential for builders; it helps to keep things operating smoothly, which in turn boosts productivity. Due to circumstances often out of our control, like the weather, tools, and supplies, completing a project on deadline can be challenging at times. Monitoring your projects online allows you to find an answer to any problems that arise, straight away. Whether you want to send more materials to a site or need to contact the client to review changes to a project, our BMS Software is here to help.
Our Job Card Management Software provides all the essential tools to track all your past, current and future tasks. This can also be arranged from your mobile via the app.
Smart Planning enables you to assign work economically within an instant
Eworks Manager's Smart Planning allows you to assign specific jobs to users with particular skill sets. The system locates the worker that will be able to tend to the task the soonest or the one who will be the closest to the appointment at the time, making it a more economical appointment. This drops your fuel costs and ensures every task is done in good time.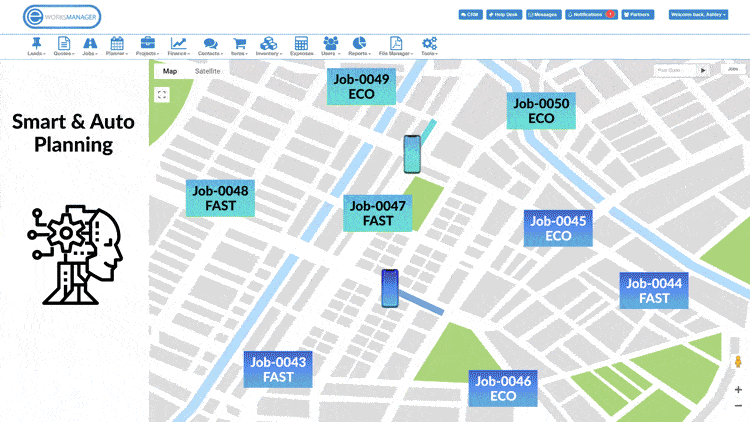 Allocate Jobs and track expenses on projects
Create projects for various staff working on a single task. Projects costs can quickly build up; that is why we offer Expense Management Software that tracks all your costs as they occur.
Expenses can be created as billable or non-billable, ensuring you capture every cost for every job.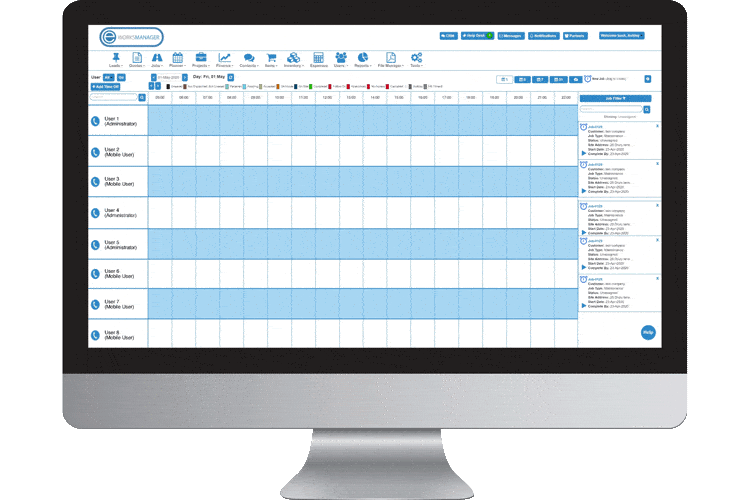 Quote quickly and easily
Create quotes and print or email them straight to your clients.
Without losing any information captured in a quote, you can convert it into a job immediately.
Our Mobile App lets you create quotes on-site, increasing customer satisfaction and speeding up the sales process.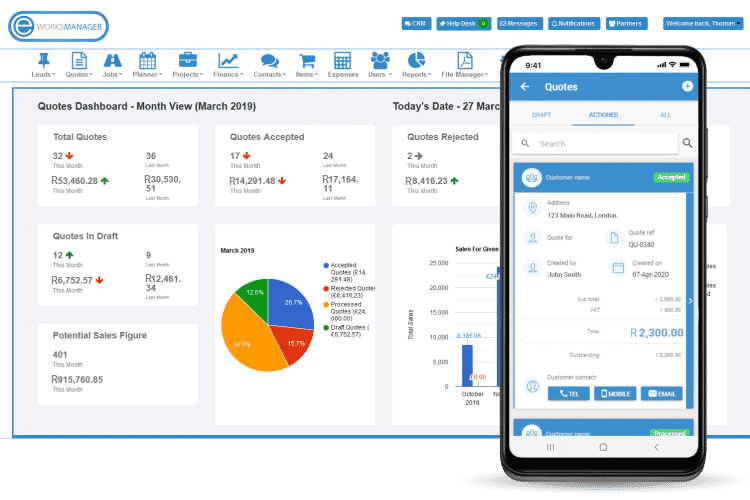 Full Reporting
You can make more calculated decisions with our Business Intelligence Software. A growing company needs to know the strengths and weaknesses that lie within the business. You can achieve this by analysing operational and financial information. Fortunately, Eworks Manager can run comprehensive reports for you, so it's easy to evaluate the performance reports that matter most to your business.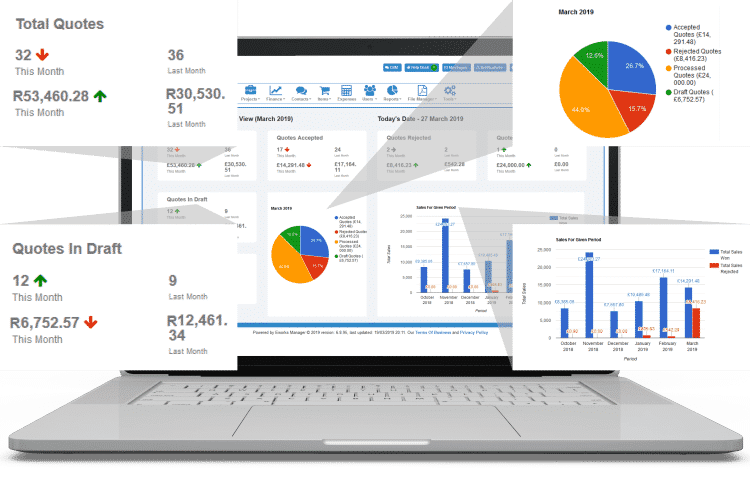 Manage progress invoices on projects
Tasks attached to a project can be invoiced independently or for the total project. Using our Project Planning Software, you can see all the tasks designated to a project, track the progress of each appointment and send out invoices using the project card.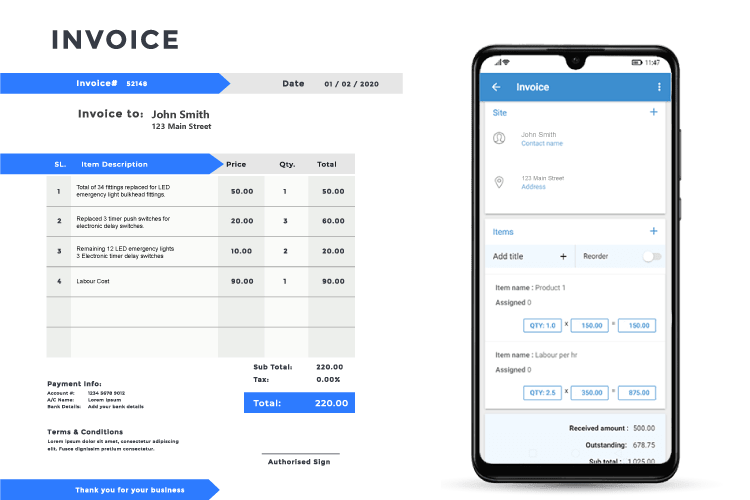 New Job Approval Methods!
Field staff can follow social distancing guidelines using our latest features when customers approve appointments.
Building Management System FAQs
1What is a Building Management System?
A Building Management System helps organise business processes for contractors and builders. Businesses can use management systems to facilitate collaborative workflow and data access, merging multiple teams and office locations into a shared work environment.
2How can BMS Software benefit me as a Business Owner?
Our
Building Management Software
can streamline every aspect of your business. The software consists of everything from creating and sending quotes to allocating jobs, tracking your mobile workers and invoicing. Our software is designed with the service industry in mind and is available on any mobile device, via our Mobile App.
3How can a Building Management System help me manage my projects
A construction project is made up of 5 critical stages: initiation, planning, implementation, performance and monitoring, and closing. Eworks Manager helps in creating an efficient flow between each step with comprehensive reporting on each stage.
4Does BMS Software increase efficiency?
Eworks Manager's
Job Card Management Software
was developed to increase the efficiency of your entire business, for you and everyone in your team. One of our most powerful plugins in the software is aimed at helping your business go paperless. Our software is available via the Admin System, which is generally used by your admin staff, and the Mobile App, which was designed with your team of field workers in mind. The app enables field workers to log jobs, send quotes, and more. With everything captured within one app, they can spend more time focusing on their current task at hand.