Keep track of your team in the field by completing certificates. Gas Software for the Gas Industry. For a 14-Day Free Trial, click here!
Gas Management Software - Digital Job Card System for Gas Engineers and the Gas Industry
How can Eworks Manager's Gas Management Software help engineers & other tradesmen in the gas industry?
Spending time at the office as a gas engineer is unusual. Because your business relies on repairing geysers and replacing pipes for clients, communication is essential. This is especially true if you're working remotely. With our industry-leading Job Management Software, you can take complete control of your Gas business.
Our all-in-one Job Management Software is accessible both in the office and via our Job Scheduling App. Our software is intended explicitly for gas companies and other field-based trade businesses, and it may save you time and money.
Reactive Jobs - Assign the first available technician
Our Gas Scheduling Software allows your employees to access their jobs while on the go. Our Geo Planner allows your customers to log jobs and your team to view the most recent jobs that have been scheduled and mapped within a certain radius.
With our Vehicle Tracking System, you can track your drivers live on the job within our all-in-one software. Our alerts section enables several users to work on the same project in a controlled manner without wasting time due to delayed communications.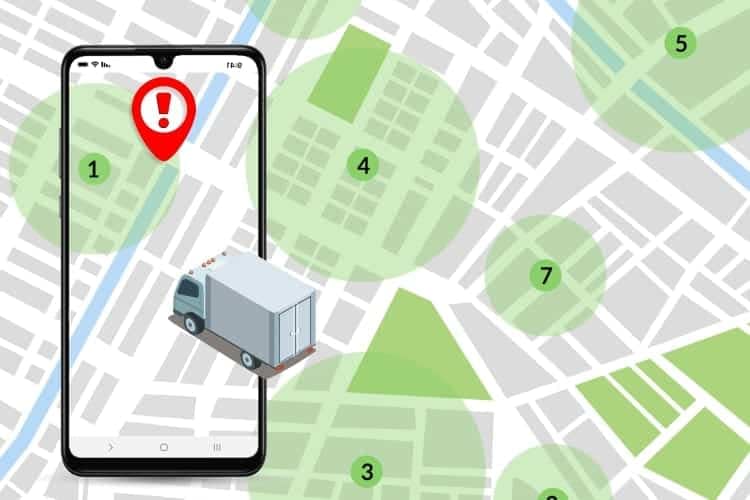 Track your engineers in the field
Both Live Mobile Tracking and Vehicle Tracking are available through Eworks Manager. Both tracking features allow you to see where your engineers are in the field in real-time and receive automatic job updates.
Vehicle tracking also provides Fleet Management features, such as updated mileage, journey statistics, driving behaviour data, and more.
While your technician is out in the field, our Live Mobile Tracking function keeps track of their devices. You can see where your employees are right then and how much time they spend there. You can easily see who is closest to any reactive jobs that come in.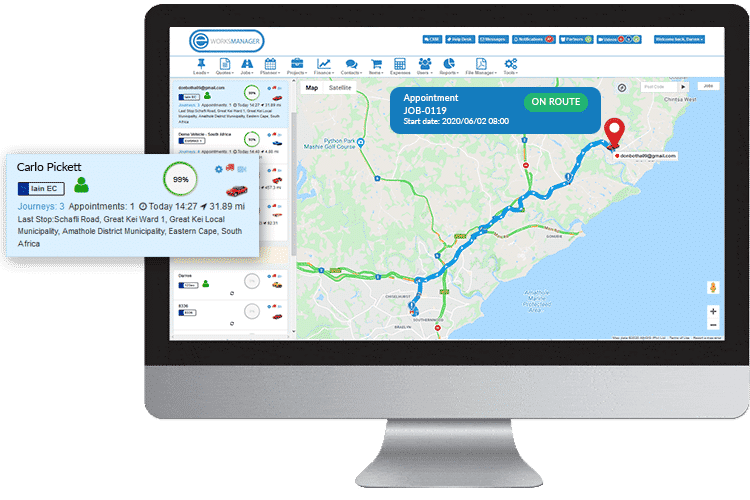 Gas Safety Certificate Software for your Compliance Certificates
You can go fully paperless with our Digital Document Service. Using our Gas Safety Certificate Software, you may digitise your documents and complete them on your smartphone or tablet. Your certifications are filed and connected to the job after completion, giving you easy access to all of your document history.
Our system was created exclusively to help Gas Companies organise their money and previous, current, and prospective jobs. With this tool, you and your clients can log jobs, plan jobs, send job SMS notifications, track inventories, and create ongoing jobs. In addition, you can handle job invoicing, quote jobs, manage assets, track your vehicles, and supervise workers in real-time, among other things. Customers can sign off on jobs right away, allowing you to invoice immediately.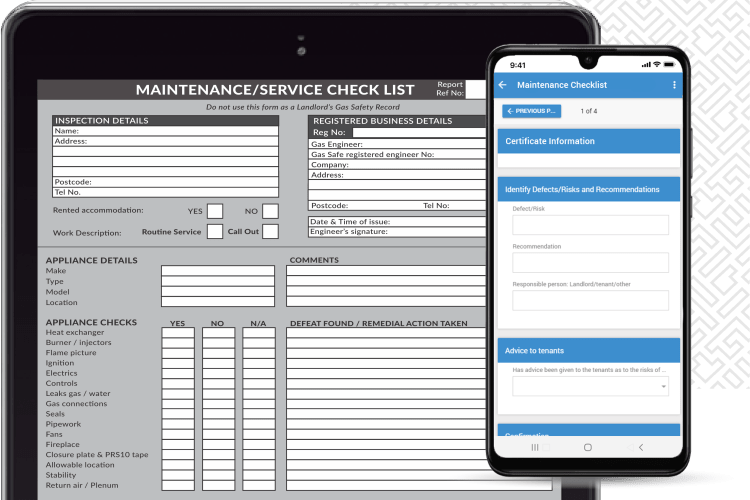 With a variety of planners, you can schedule and track jobs
Ensure that correct engineer gets to the correct job at the appropriate time. Our Smart Planning and Auto Planning tools can help you manage and automate task scheduling by considering technician availability, travel distances, and range.
Smart Planning:
See which available appointments are the quickest.
Choose the most cost-effective appointment time.
Assign jobs to the appropriate people based on their job classifications.
Sort the search results by the most convenient appointment times.
Designed for companies that require Smart Planning.
Auto Planning:
Allow Eworks Manager to schedule your jobs automatically for the most cost-effective routes or the quickest response times.
Using a variety of planners, you can schedule and track jobs.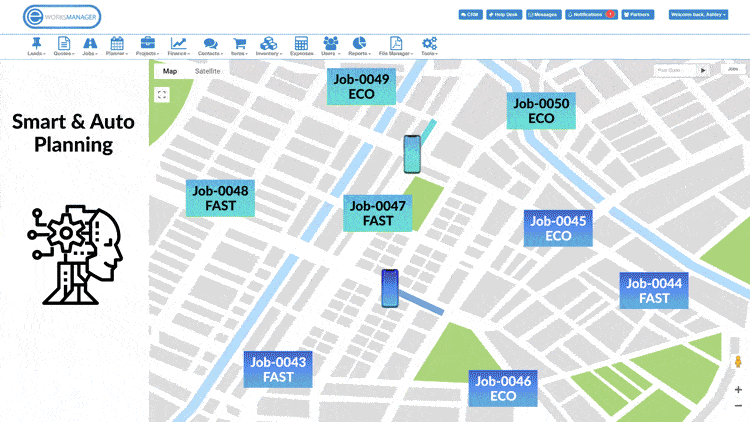 New Job Approval Methods!
When gaining job approval from clients, have your field workers use our latest features to follow the safe technique of social distance.
Plumbing Software FAQs
1What is Gas Software?
Gas Software is a one-of-a-kind combination of applications designed specifically for people in your business. It combines all of the features you'll need to operate your business into a single, easy-to-use interface. If you find yourself switching between numerous applications when dealing with paperwork, this might be the solution for you. It integrates all of your existing applications to create a far more streamlined and efficient system.
2How will Gas Engineer Software benefit me as an Employer?
You, as the employer, will be responsible for a variety of duties to ensure that your company runs properly. Every element of your organisation will be streamlined with our Gas Engineer Software. The program has it all, from allocating work to sending out estimates to tracking your mobile techs to billing. Our management software is designed specifically for the service sector and can be accessed via our Mobile App on any mobile device.
3How will Gas Engineer Software benefit my technicians?
Allow our software to handle the paperwork while your professionals focus on their tasks. Our mobile software eliminates all paperwork from the field and automates timekeeping while providing real-time job status updates to your office admin.
4What can I do with Gas Software?
From the admin system or the app, create jobs or
job cards
. Jobs can be assigned to a project or to numerous trade jobs. Our
Staff Planning Software
also includes a virtual whiteboard where you can view all of your scheduled work.
5Can I track my field staff's jobs in real-time?
Real-time
job tracking
instantly helps you react to all the issues in the field that you don't know about! Knowing where your workers are at all instances allows you to give reactive assignments to the nearest worker or the one who finishes their current job the quickest.
6Can I monitor my technicians?
The app can track your technicians' present location and provide them routes to their next task using our
Employee Tracking System
. If you have multiple staff under your control, you may use our Gas Scheduling Software to assign tasks to them as needed. You may then follow their whereabouts to check if they are keeping their work appointments on time. Employees will also benefit because the software may be linked to our app, which will provide them with the location and information of their next task.
7Does Gas Software improve efficiency?
The Job Management Software from Eworks Manager is designed to improve the productivity of your whole organisation for you and your entire staff. One of the most important features of our software is that it assists your company in becoming paperless. The system is accessible through two methods: the Admin System, which is generally used by your administrative staff, and the Mobile App, which is meant for your team of technicians or engineers. Mobile employees may use the app to track jobs, send out estimates, and more. They can spend more time focused on whatever job they're working on now that everything is managed through one app.
8How will it help me interact with my Customers?
One of the most useful applications of
Gas Engineer Software
, such as what we provide, is the creation of quotations and invoices. When a customer calls you, you can analyse the issue and enter your notes into the program to get a custom quotation. The program may then send the invoice to the customer after the task is finished. At every stage of the project, it is smooth and easy.