Manage your recurring jobs and assign technicians with our full-featured Medical Equipment Maintenance Software. For a 14-Day Free Trial, click here!
Medical Equipment Maintenance Software – Maintain Healthcare Equipment
How can Eworks Manager's Medical Equipment Maintenance Software help technicians?
For healthcare providers, it is vital to manage and
maintain medical and healthcare equipment
.
Hospitals, clinics and medical companies need to keep track of maintenance schedules and equipment history consistently, which is usually done with complicated spreadsheets and paperwork.
Fortunately, Eworks Manager offers the perfect medical maintenance software.
Eworks Manager offers a full-featured
Asset Management Software
and maintenance system. This
system
is able to track the maintenance and life-cycle of individual medical equipment located in hospitals, clinics and private healthcare practices. Our system allows you to enter serial numbers, model numbers, barcodes and receipts against equipment. You can conveniently access all of this with the click of a button, which will save you time from searching for information.
We know that every type of medical equipment can have very different schedules and requirements, which is why Eworks Manager allows for customisation of your system to cater for different types of medical equipment.
PPM - Recurring Maintenance Jobs
Our
Recurring Jobs feature
helps you plan and create maintenance jobs that reoccur every week, month or year. Once you have set up a recurring job, our system will automatically create jobs with the re-occurrence rule you have set. You can set triggers, using our
SLA Management Software
, to alert you when you would like the job to show up on the system before it's due date.
Once created, you can then manage your technicians to complete the jobs. We know that healthcare centres can be chaotic, which is why we use
automatic reminders
so that you never forget an important task.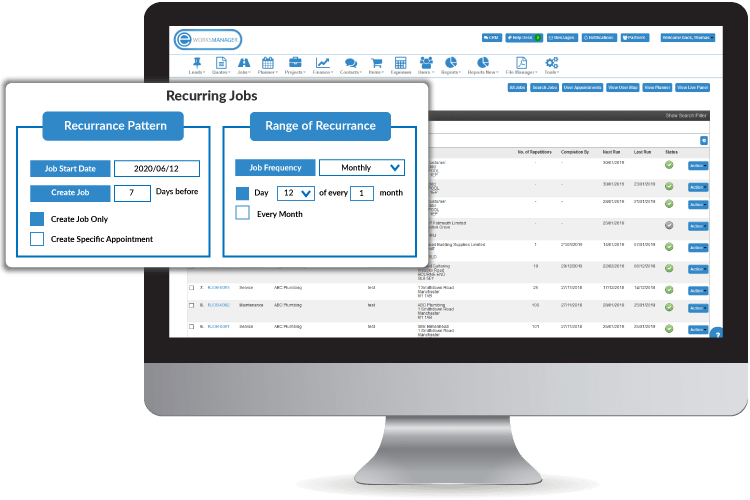 Complete Digital Documents on the go using our Mobile App
We offer custom
document management software
that allows you to upload compliance certificates, customer satisfaction surveys or any other essential documents that are required.
We can digitise these documents for you
, so that you or your customers can complete them on-site after the installation and maintenance of medical equipment, thus reducing office paperwork.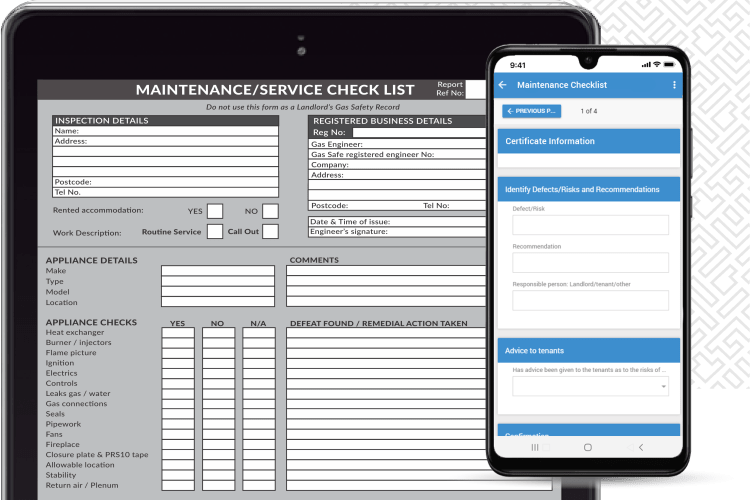 Ensure your technicians follow correct hygiene protocols
Create
questionnaires
for technicians to fill in when they arrive on-site or for the customer to fill in for feedback.
The
questionnaire feature
is a great tool to ensure that every staff member follows the Health and Safety regulations daily.
For example, the questionnaire could ask the technicians if they are wearing gloves when they arrive on-site. The questionnaire is also great for gathering additional information from each job, technician or customer.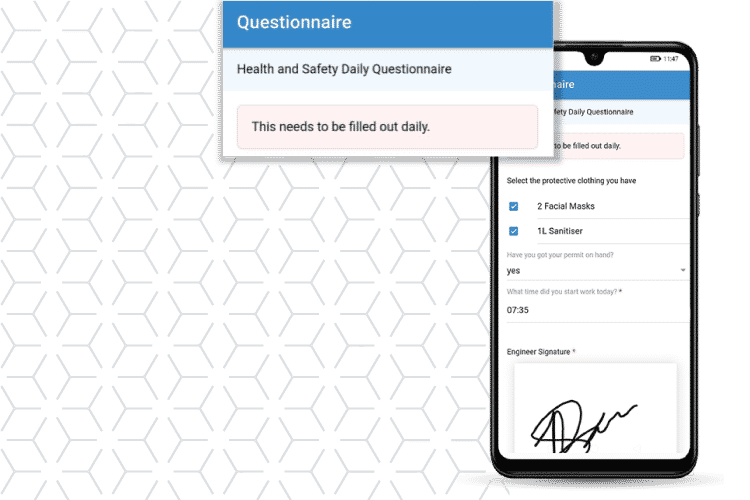 Stay Connected with your Customers using our Client Portal Software
Our
Medical maintenance software
has a
client portal
that allows clients to log into the system and request work. Our system can send
SMS
and email notifications to alert your customers when a job is created for them and when the technician is on route.
This way, you can get the medical equipment working as soon as possible without delays.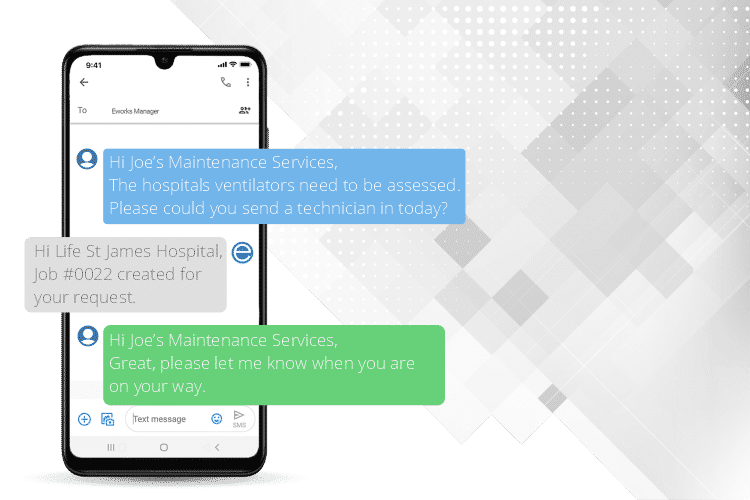 New Job Approval Methods!
Have your field staff follow the safe practice of social distancing using our latest features when having jobs approved by customers.
Medical Maintenance Software FAQs
1How will Medical Maintenance Software benefit my technicians?
Your technicians will be able to spend more time doing their jobs than paperwork. Our mobile app removes all the paperwork from the field and automates timekeeping as well as updating the office on the status of jobs in real-time. Our software can remind your technicians to do maintenance on certain machines or equipment in different locations.
2Can I track my Medical Equipment maintenance jobs in real-time?
Our real-time job tracking helps you react to any issues that may occur, as fast as possible. Our system tracks the mobile users' apps, so that you can view the technicians' job progress at any time.
3Can I monitor my technicians?
Yes, our Employee Monitoring Software uses the app to track your technicians' current location and gives them directions to their next job. You can also track the technician's job progress from the system.
4Does Healthcare Equipment Software improve efficiency?
Eworks Manager's Job Management Software was developed to improve the efficiency of your entire business, for you and everyone in your team. One of the greatest benefits of our software is that we help your business go paperless. The system is accessible via the Admin System, which is normally utilised by your admin staff, and the Mobile App, which is designed for your team of medical equipment technicians. The app enables mobile workers to log jobs, send out quotes, and more. With everything handled from within one app, technicians can spend more time focusing on their job.